Chimay - Scourmont
À Chimay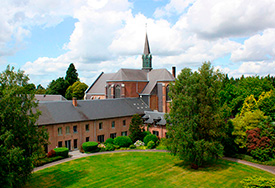 Seventeen monks came from Flanders, from Westvleteren Abbey, where they already made a Trappist beer, to found a Cistercian abbey in the midst of a lost, marshy and inhospitable region. No problem! In 12 years, they built a monastery and a brewery producing a divine nectar: Chimay beer, known throughout the world.
Tip.
Visitors are free to stroll around the gardens of Scourmont Abbey, but the brewery is not open to the public. Three hundred metres away, the 'Auberge de Poteaupré' organises tasting sessions for Chimay cheeses and beers, including the 'Spéciale  Poteaupré', a pure malt beer served from the barrel, brewed exclusively for the inn.
À Scourmont
B - The Chimay space at the 'Auberge de Poteaupré'

Voir sur la carte
 A journey to the heart of the secrets, the history and the treasures of the production of Chimay Trappist beers and cheeses. Over 150 years of tradition, authenticity and brewing know-how.
Free visits and guided tours throughout the year.
Info : www.espacechimay.com
À Chimay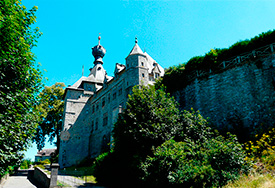 From the 11th century, a keep overlooked the white water. The fief of Chimay served as the capital of the Fens…
 A 'discovery' brochure on the historical centre is available from the tourist office. Guided tours are also organised during the season.
Info : www.chimaypromotion.be
À Chimay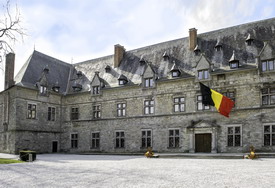 Relive over a thousand years of history, revealed by an interactive, musical and … 3D route! Discover unusual objects, witnesses to the passions and wars that kept the residence of the Chimays alive.
Info: www.chateaudechimay.be